I'm just back from the American Library Association's annual conference, which was held in Las Vegas this year. The last time the ALA conference took place in Las Vegas was 1973, and from the grumbling I heard (and added to myself), it may be another 40 years before the librarians return to Vegas. The conference itself was great, and I came back inspired and educated about new ideas for children's programs. But the problem with Las Vegas was how challenging, and expensive, it was to get to all of the different meeting venues (plus the smoke-filled and hugely noisy casinos at many of these hotels were no bonus for a number of us). An added negative was the heat: it got up to 111 one day, and dipped down to a "low" of 86 at 6 a.m. yesterday morning.
It wasn't all work, however. I did take time to attend the program headlined by the writer I'd most like to interview in the world: Alexander McCall Smith. I've been a long-time -- and huge -- fan of his books, beginning with his first,
The No. 1 Ladies' Detective Agency
, and continuing to his other series: the
Scotland Street
books, the
Sunday Philosophy Club (Isabel Dalhousie)
books, the
Corduroy Mansion
books. Then there's his "one-off" books, like his newest,
The Forever Girl
, plus his children's books. The man is filled with stories: in little more than a decade, he's written or contributed to 100 books!
Other highlights included:
__ seeing John Mason, who is retiring after 28 years as the educational marketing director at Scholastic, head out on a high note with a hilarious Elvis impression. Mason took the folks gathered at the Scholastic author brunch on Sunday morning by storm, as he swiveled and sang in introducing the six top-notch authors who were previewing their new books.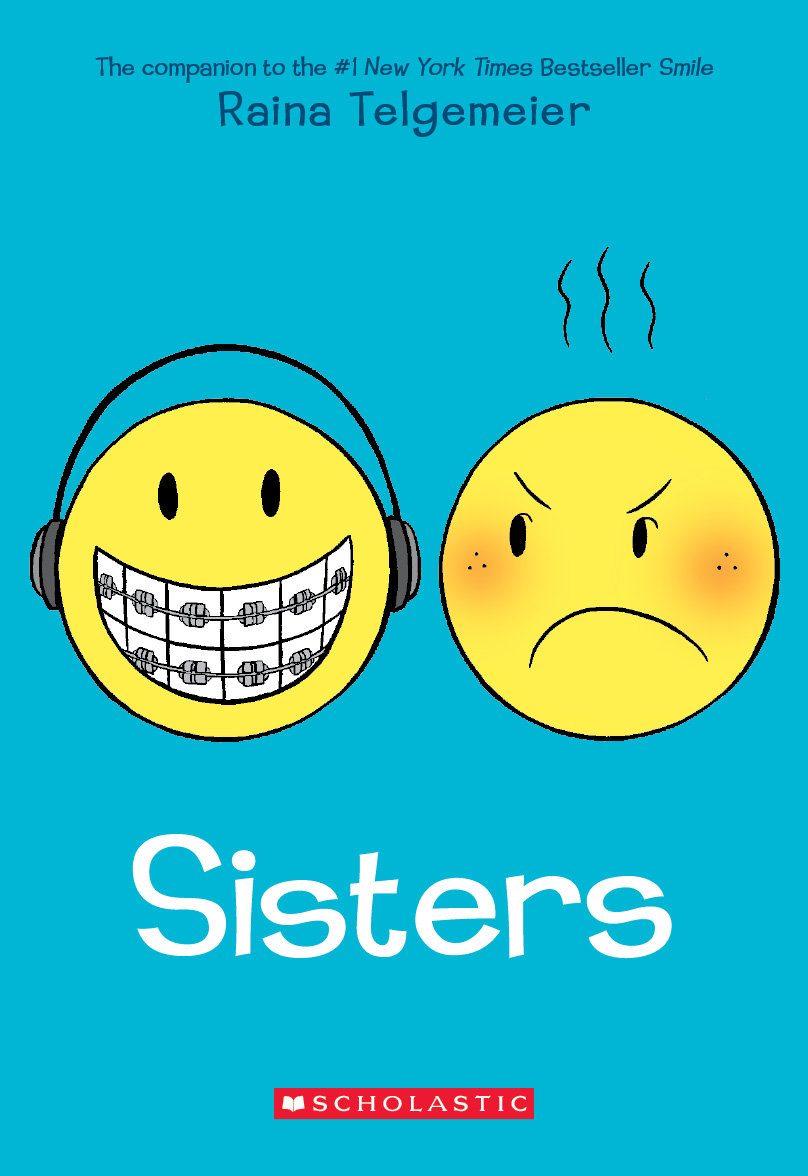 __ hearing, at that same brunch, authors like Newbery Medalist Christopher Paul Curtis, Newbery Honor author Holly Black, and award-winning graphic novelist Raina Telgemeier talk about their new books. Curtis' newest, is
The Madman of Piney Woods
, a sequel to his Newbery Honor book,
Elijah of Buxton.
Black, who sported bright blue hair, has teamed up with best-selling fantasy author Cassandra Clare, to create a new series titled
The Magisterium
; the first book is
The Iron Trial.
And Telgemeier is set to release, in late August, a sequel to her mega-popular graphic novel memoir
Smile.
The new book is titled
Sisters
and details Telgemeier's challenging relationship with her younger sister, Amara.
__ watching author Mac Barnett and Caldecott Medal-winning illustrator Jon Klassen -- both wearing baseball caps -- preview their newest book at a Candlewick Press gathering. Titled
Sam & Dave
Dig a Hole,
this new picture book collaboration between Barnett and Klassen (who won won a 2013 Caldecott Honor for
Extra Yarn,
written by Barnett), is comically deadpan in both text and illustrations.
__ attending the annual Newbery-Caldecott banquet, honoring the authors and illustrators who have won the top children's literature awards. This year, author/illustrator Brian Floca won the Caldecott Medal for his astonishing
Locomotive
, and author Kate DiCamillo picked up a second Newbery Medal (her first was for
The Tale of Desperaux
) for her book,
Flora & Ulysses: The Illuminated Adventures.
As always, one of the highlights for attendees is receiving a keepsake in the form of a program designed by the Caldecott Medalist.
This year, Floca played with the themes of
Locomotive
, producing a program booklet with an Old West flavor; open up the program and a pop-up locomotive appears. The program is both beautiful and playful, as is Floca's illustration for the cover of
The Horn Book magazine;
the Caldecott Medalist also is always asked to create the cover illustration for the July/August edition of
The Horn Book.
The banquet speeches also were wonderful, as always. Floca began with a reference sure to please Dewey Decimal lovers: "I'd like to begin tonight with some numbers. Illustration and commercial art: 741.6. Public speaking and oratory: 808.51. I think you see what I'm getting at here. I don't want to question anyone's intentions, but when illustrators are asked to give banquet-hall speeches, someone is showing a real willingness to misshelve."